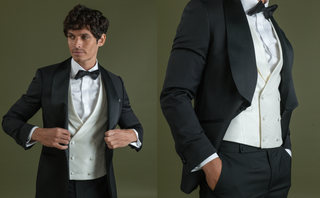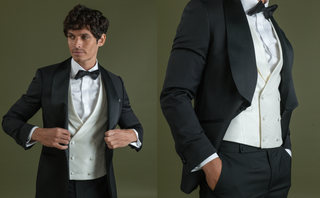 Tailored Wedding Suit from $1,500
Custom Made for you in Black Superfine Australian Merino Wool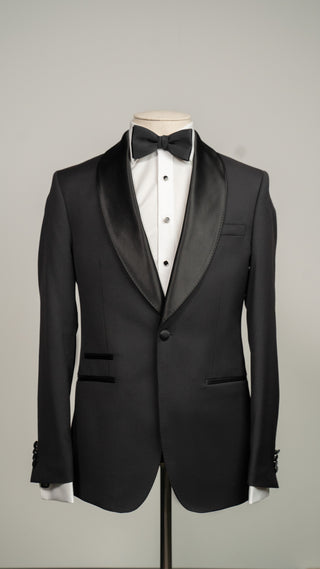 AUSTRALIAN PREMIUM WOOL
A Tailoring experience every groom deserves.
For a limited time we are offering a Beautiful Premium wool custom made suit for just $1,500.We purchased cut lengths from our fabric merchant for us to offer this fantastic price. We offer you the very essence of luxury. Expertly with a vast selection of the world's finest suiting fabrics & exceptional attention to detail.
"Imagine a world, where you can go somewhere.. tell someone your idea and boom it is created.. thats Formal Red.. I walked in and said an idea thinking this won't happen.. well I was wrong and I couldn't be happier for it.. amazing people, amazing quality and a depth of knowledge second to none. Highly recomm
"Cannot be more appreciative to the team at Formal Red. Every visit was a pleasure, as we worked out exactly the wedding outfit I wanted. Got one custom made, and it was a delight to pick out all the little details of the suit. Was absolutely stoked with the final outfit! "
"To other Grooms do not bother going anywhere else than Formal Red. George is an absolute king of his craft and went well and beyond in making sure our needs were attended to in having the perfect suits for my big day."
"My husband and I are so grateful to George and Spiro for taking such meticulous care in helping choose a sharp, stylish and quality suit for him and the best man. George and Spiro were very friendly, knowledgeable and experienced. We highly recommend Formal Red, you won't be disappointed!"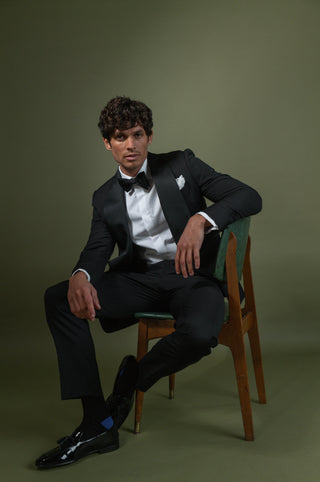 Style advice
How to choose the perfect look.
Ways to improve your Wedding Day style
Preparing for the big day
Choosing the right Style for your perfect wedding day look! Dress Codes definitions. Getting married is one of the most exciting times of our lives. So its important that you...
Black Tie functions are very popular and especially for weddings, as it is a classic look that has endured for many decades. Most people assume that the Black-tie dress code...