CUSTOM MADE FROM $1,500
Our workshop is situated in a state of the art facility a few hours from Jakarta. Suits and Jackets are made using premium construction methods including half canvas and a soft European shoulder. A large selection of premium fabrics from Australian & European is available to select, along with numerous trimmings & design choices. The end result is a beautifully finished garment with natural drape tailored especially for you.
Minimum 8 Weeks required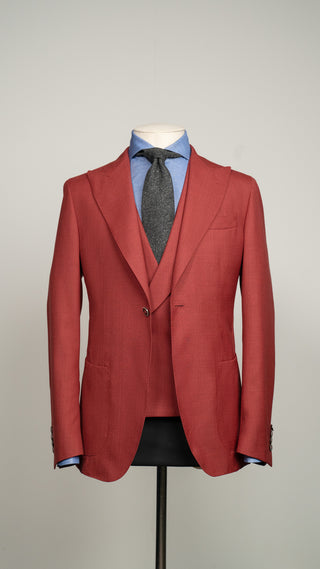 SUITS MADE IN EUROPE FROM $2300
Since 2003 we have been perfecting our process, working with the best European tailors and fabrics merchants, to ensure your suit will be made to a level of sartorial expertise that is the envy of our competitors. Technicians from England, Italy and France with skills in traditional artisan construction are positioned in the cutting and crafting process to ensure a beautiful sartorial garment with European heritage. Italian and English styling are available in our European Su Misura range.
Minimum 12 weeks*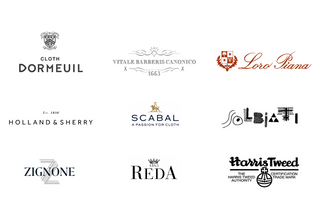 European Fabric Mills
Fabrics
We have curated an impressive selection of cloths from the worlds best fabric merchants.
"The big difference between couture and ready-to-wear is not design. It is the fabrics, the handwork, and the fittings. The act of creation is the same." - Yves Saint Laurent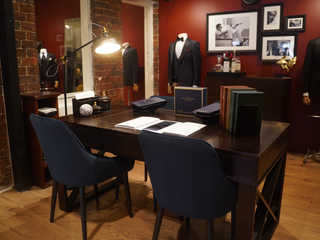 Step 1
Consultation
At your first consultation we will discuss your needs, explore the vast selection of fabrics, and provide you with a wealth of knowledge so you can be confident in choosing the right look for you.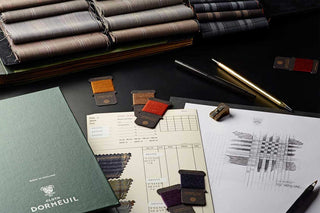 step 2
DESIGN & MEASURE
The art of measuring for a Custom made Garment involves many point to point measurements and numerous adjustments in key postural areas to ensure comfort and an exceptional fit.
Step 3
TAILORING
Our tailors meticulously check the progress as the garments move from sewing to pressing, preparing it for your first fitting about 8 weeks from your order. If you have a Special Event date we recommend ordering 12 weeks prior to your date. Express Orders are available at an additional cost.
STEP 4
FITTING & ADJUSTMENTS
Any adjustments can be done promptly as we do the additional tailoring instore. We can now spend additional time adding the final touches to your outfit. The elegant showroom houses a range of accessories to explore, such as dress shirts, ties, and cufflinks, to complete your luxury attire.
"Cannot be more appreciative to the team at Formal Red. Every visit was a pleasure, as we worked out exactly the wedding outfit I wanted. Got one custom made, and it was a delight to pick out all the little details of the suit. Was absolutely stoked with the final outfit! "
"To other Grooms do not bother going anywhere else than Formal Red. George is an absolute king of his craft and went well and beyond in making sure our needs were attended to in having the perfect suits for my big day."
"My husband and I are so grateful to George and Spiro for taking such meticulous care in helping choose a sharp, stylish and quality suit for him and the best man. George and Spiro were very friendly, knowledgable and experienced. We highly recommend Formal Red, you won't be disappointed!"
From the moment I walked in at my first appointment, I felt welcomed and so comfortable with who I was dealing with and the whole process in general. I got my suit Made to Measure for my wedding in January.
I was treated like a King by these guys and I felt like a King!
Imagine a world, where you can go somewhere. tell someone your idea and Boom it is created.. thats Formal Red. Amazing people, amazing quality and a depth of knowledge second to none. Highly recommend